How New Keyless Entry Systems Are The Wave Of The Future
If you ever been locked out of your house because either you've locked the keys inside, or somehow you've lost them and can't find them, then a keyless entry door lock is something that you might want to consider. Keyless door locks add considerable more security to your home in addition to the added convenience of not needing to carry a key with you at all times. It also has the added vantage, for those that have children, that they never have to worry about carrying their key when they're away from home, and when a key is lost, you would have to buy new locks with new keys, but with a keyless lock all you need to do is change the code. Let's take a look at a few other options available with this type of entry door lock.
One common type of keyless entry comes with a digital keypad where one can enter a secret code which immediately unlocks the door. Cellbi Lock Smiths added; that each different person in the household can have a different code to unlock the door, as can any service person or guest as well. This is very convenient for the modern family to be able to allow temporary access to the home for either a day or week, then cancel that particular code while not affecting any other person's access to the home at all.
Another, more high-tech entry pad, is the biometric keypad. These can either be activated by a fingerprint scan or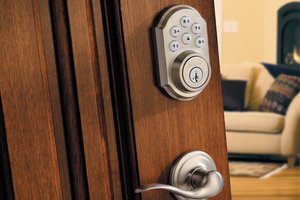 even a retina eye scan in order to unlock the door. In the past these high security measures were quite expensive, however the price has fallen quite rapidly and now nearly any homeowner can easily afford one. This type of entry system still allows the ability to add temporary access to service people and guests without disrupting others in the family. Due to the nature of the biometric pad, it's impossible to steal the entry code thus making this a very secure option.
As you can see, these new types of door locks are the wave of the future, they are more convenient, much more secure, and have quite a few advantages for the family on the go. You can check online, or down at your local home improvement store to see all the latest innovations in door locks.
Keyless Entry Gold Coast – 07 55202066